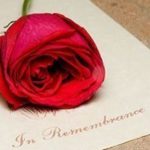 John Hess Noe, 88 of Mooresville, N.C., went to be with the Lord, Sunday, May 10, 2020.
John was born in Bluffton, Ind., to the late Carleton Noe and Geneva J. Hess Noe. He graduated from Indiana University, and retired as a retail sales manager. He was a sergeant in the Marine Corps and was awarded many medals to his service in the Korean War. His hobbies included gardening, and he enjoyed spending time with his wife, grandson, and family.
He leaves behind his beloved wife of 48 years, Mary Jane "MJ" Noe; and grandson Mike Curtis of Charlotte, NC.
Joe was laid to rest at the Salisbury National Cemetery on Wednesday, May 20, 2020. There will be no public services.
Reavis Funeral Home will be serving the family.