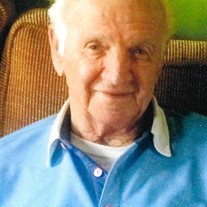 Johnnie Vernon Wyatt, 86, of Mooresville, N.C., passed away on Sunday, June 21, 2020, at his residence.
He was born on May 1, 1934, in Yancey County, N.C., to the late Preston and Thelma Gouge Wyatt. Mr. Wyatt was a veteran of the U.S. Navy. He was retired from Fredrickson & Central Motor Lines.
In addition to his parents, he was preceded in death by his wife, Laura Bentley Wyatt; and a brother, Jack Wyatt.
He is survived by his daughters, Donna Arnold and Tamara Hutchens and husband Gary; brothers, Donald Joe Wyatt, Clarence Wyatt, and Jerry Wyatt; sisters, June Woody, Linda Angel, and Lucy Dellinger; grandchildren, Laura Beth Pressley (Chad), Brandi Nicole Ballard (Aaron), Lisa Marie Dayton, and Austin Arnold; and great grandchildren, Isabella Aliana Dayton, Brayden Faith, Payton Grace, and Kasen Major Pressley, and Piper Frances Ballard.
No services will be held at this time.
In lieu of flowers, memorials may be made to Hospice & Palliative Care of Iredell County, 2347 Simonton Road, Statesville, NC 28625.
Cavin-Cook Funeral Home & Crematory, Mooresville, is serving the Wyatt family. Condolences may be made to the family at www.cavin-cook.com.