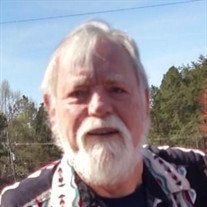 Mr. JW Moose, 82, of Statesville, N.C., died Sunday, September 13, 2020, at Iredell Memorial Hospital. Born in Iredell County on Aril 20, 1938, he was a son of Sanders Moose and Nellie Grimes Moose.
He was a machine fabricator and enjoyed hunting, fishing, watching Westerns , spending time with his grandchildren and aggravating his wife in a loving way.
He was preceded in death by two daughters, Rhonda Oates and Deborah McDonald.
Survivors include his wife, the former Tonya Hayden Moose; children, Mary (Punkin) Gregory and her husband Greg, Cynthia (Cindy) Howell and her husband Les, Crystal Anderson and her husband Jonathan Stacey Jones, and Matthew Hayden. Also surviving are his siblings, Conrad Moose, Billy Moose and Martha Majors, along with 27 grand and great grandchildren.
Funeral services are scheduled for 1 p.m. on Saturday at Nicholson Funeral Home with Rev. Ron Young officiating. The family will greet friends from 11 a.m. until 1 p.m. at the funeral home. Burial will follow at 3 p.m. at Iredell Memorial Gardens.
Condolences may be sent online to the family to www.nicholsonfunerals.com.
Memorial gifts may be given to the benefit of the family and sent to Nicholson Funeral Home, 135 E. Front Street, Statesville, NC 28677.
Nicholson Funeral Home is entrusted with the arrangements.