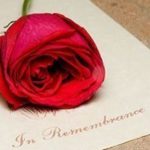 Karen Kernene Cox, 76, of Statesville, N.C., passed away, Monday, January 13, 2020, at Maple Leaf Health Care.
Karen was born May 16, 1943, in Chicago, Ill., and was the daughter of the late Lefty and Julia Burgess Kernene. She attended schools in Westville, Ill., and was retired from Ford Industries. She loved to give to others, cats and was a wonderful friend to many.
She is survived by a daughter, Cinnamon Cox of Florida; and grandson, Gary Henderson and numerous special friends. In addition to her parents, she was preceded in death by one son, Dane Cox.
A memorial service will be held at 3 p.m. on Wednesday, January 15, 2020, at Maple Leaf Health Care.
Troutman Funeral Home is serving the family of Karen K. Cox.