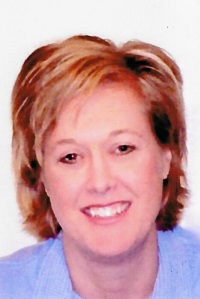 Karen Suzanne Lippard Martin, 50, of Statesville, N.C., passed away on Saturday, August 15, 2020, at the Gordon Hospice House.
Mrs. Martin was born July 13, 1970, in Iredell County and was the daughter of Richard Lippard (Lindsey) and Veronica "Ronnie" Waugh Jenkins (Allen). She was a 1988 graduate of West Iredell High School and also graduated from Gardner Webb University. She was employed by the YMCA and Iredell Statesville Schools, where she loved teaching at West Iredell High School. On July 22, 2011, she married Randy Lee Martin, and they both attended Western Avenue Baptist Church.
In addition to her husband and parents, Karen is survived by three siblings, Tammy Pharr (Gary), Terry Lippard (Melissa), and Tara Sharpe (Steven); niece, Maegan Shaw (EJ); and many aunts, uncles, nieces, nephews and great nieces and nephews.
Funeral services will be held at 2 p.m. on Wednesday, August 19, 2020, at Western Avenue Baptist Church with Rev. Jeff Spry and Rev. Henry Cook officiating. Burial will follow in the Shiloh Presbyterian Church Cemetery.
Memorials may be made to Hospice and Palliative Care of Iredell County or Cooking for Christ. Online condolences may be made to the family at www.troutmanfuneralhome.com.
Troutman Funeral Home is serving the family.