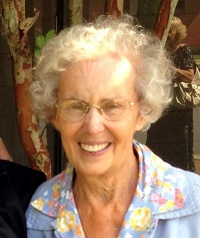 Laura Evadean Rash Lippard, 85, of Statesville, N.C., passed away on Thursday June 18, 2020, at Iredell Memorial Hospital. Evadean was born October 4, 1934, in Iredell County and was the first-born daughter of the late Gurney G. Rash and Eunice Henderson Rash. On April 11, 1953, she married Clyde D. Lippard and they were blessed to have 67 wonderful years together.
She attended Iredell County Schools and was a faithful member of Monticello Baptist Church, where she participated in the choir for many years. She was retired from the Iredell-Statesville School System. In her spare time, she love to plant her vegetable garden along with growing beautiful flowers. The highlight of her retirement years included camping with friends during the summer months in Cherokee.
Left to cherish her memory are husband, Clyde Lippard; daughters, Cindy L. Speece (Keith) and Annette L. Ireland (Wendell); one son, DeWayne M. Lippard (Penny); and grandson, Cory A. Speece (Emily); as well as three granddaughters, Emily, Mattie and Bella Lippard. Also surviving are her sisters, Helen Shumaker (Edward), Glenda Cass, Louise Dowell (Lyman) and Louis Shumaker (David); and brothers, J.B. Rash (Dottie), Allen Rash, and Franklin Rash (Beverly); and sister-in-law, Jane Rash.
She was proceeded in death by one sister, Lavon Rash; and brothers, Lynn Rash and Harold Rash.
Graveside Services for family will be private.
Bunch-Johnson Funeral Home is serving the family.