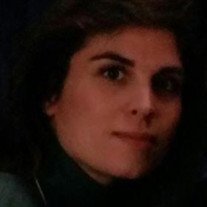 Linda Cook Cason of Statesville, N.C., passed away in the early morning of September 9, 2020, at Iredell Memorial Hospital. She was born in Anderson, S.C., on December 6, 1960, the daughter of the late Anne and Herman Cook. She was preceded in death by her sister, Doris Cook.
Linda dedicated her life to extensive service, enlisting in the National Guard as a teenager and fulfilling her service to her country before she decided to spend the rest of her life serving her patients as a licensed professional counselor. She was an emotional rock for so many and made lifelong impacts on everyone that had the privilege of being around her. She loved her many lifelong friends, her professional practice, and dedicated her life to making everyone around her their happiest and healthiest. She will be deeply, deeply missed.
Left to cherish her memory are her three sons, to whom she was an awesome mother, Joshua, John, and David, all of Statesville, N.C., and left behind a legacy of love and care for the people around her. Linda is also survived by her three grandchildren; two sisters, Billie Jackson of Florida and Karen Anderson of Minnesota; and her brother Charles Cook of South Carolina.
A private memorial service will be held at a later date.
In lieu of flowers or In honor of Linda, contributions can be made to the National Alliance on Mental Illness North Carolina at https://naminc.org/
Nicholson Funeral Home is serving the family.