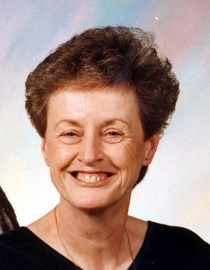 Linda Murdock Harmon, 79, of Statesville, N.C., went to her heavenly home on Thursday, August 27, 2020, with her daughter and nurses by her side singing "Amazing Grace."
Linda was born May 13, 1941, to the late Bob and Edith Murdock. She grew up on Caldwell Street with her siblings, Kerry and Kathy. She graduated Statesville Senior High and went on to work at Hunt Manufacturing for 33 years.
As a single mom of three small girls (Kendra, Crystal and Susan) in the early 1970s, she was invited to church, and that changed her life forever. Life was still a struggle, but her new family took her in and gave her a safe haven in which to raise her children. It was here she met her wonderful husband Jerry, with whom she built the most beautiful life for the last 42 years. Linda became a devout Christian, spreading her love of Jesus to anyone she met. Everyone who met her has a story to tell.
She once wrote, "50 years from now, it won't matter what car, house, or money you have, but the world may be a little better because you were important in the life of a child." She proved this over and over in her tireless work promoting the "Life Chain," her fifteen mission trips to the Ukraine, and her love and devotion to her "Bus Kids" at Calvary Baptist.
Her entire family thanks you for your prayers and well wishes the last few weeks, but just know she's exactly where she wants to be — in the arms of her Lord.
A Celebration Service will be held at Calvary Baptist Church (504 White's Mill Road, Statesville) at 2 p.m. on Tuesday, September 1, 2020, with the Revs. Chris Haizlip and Dermont Crabtree officiating.
In lieu of flowers, memorials may be made to the Nehemiah Project at Calvary Baptist Church, 504 White's Mill Road in Statesville, NC 28677.
Bunch-Johnson Funeral Home is honored to be entrusted with the care of Mrs. Harmon and her family.