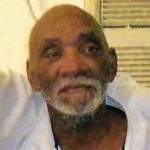 Michael Ramseur was born on May 7, 1949 in Iredell County, N.C. He peacefully entered into eternal rest on Sunday, June 28, 2020, at Maple Leaf Nursing Home.
He was preceded in death by two sisters, Gayle Ramseur and Tonya Shuford, and two brothers, Melvin Shuford and Billy Wayne Ramseur.
He leaves to cherish the memory of his life a son, Michael Ramseur Jr. of Texas; two brothers, Charles Shuford and Charlie Ramseur of Statesville; one sister, Brenda Allred of Hickory; and a host of nieces, nephews, cousins and other relatives and friends.
A Gathering of Friends is scheduled from 5 to 7 p.m. on Thursday, July 2, at Bunch-Johnson Funeral Home.
Bunch-Johnson Funeral Home is serving the family.