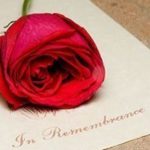 Monteen Addison Raper, 83, of Statesville, N.C., passed away at Gordon Hospice House on Friday, June 19, 2020. A native of Madison County, Ga., she was the daughter of the late Claude Lane and Revie Jordan Addison.
Mrs. Raper is survived by her husband of 65 years, Clyde Raper.; a son, J. Lynn Raper I and his wife Debra; two grandchildren, Crystal Hutchins and Jeffery Raper II and his wife Amanda; and also by a great-grandchild, Brody Hutchins.
A graveside service will be held on Monday, June 22, 2020, at 11 a.m. at Oakwood Cemetery with the Rev. Jamie Fox officiating.
Condolences may be sent to the family online at http://www.bunchjohnsonfuneralhome.com.
Bunch-Johnson Funeral Home is honored to be entrusted with the care of Mrs. Raper and her family.