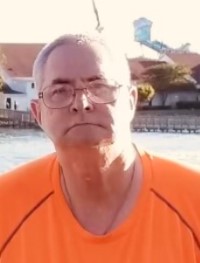 Olin Gale Niblock, 67, of Lexington, N.C., passed away, Sunday, December 27, 2020, at the Hinkle Hospice House in Thomasville, N.C.
Olin was born August 31, 1953 in Greensboro, N.C., and was the son of the late Kenneth and Sue Simerson Niblock. In 1971, he graduated from Page High School and lived in Greensboro until 2002. He later moved to Cool Spring, N.C., until 2011 and moved to Lexington in 2012. He was a member of Fifth Creek Presbyterian Church in Statesville, N.C., and was employed by Kroger for 25 years.
He is survived by a sister, Linda Burcham (Ronnie) of Summerville, SC.;. a brother, Phillip Niblock (Teresa) of Thomasville; niece, Emily Bircham (Bob) and her daughter, Abigail M. Rice and her son Ryker; nephew, Scott Burcham (Brigid) and their children, Libby and Mack; nephew, Andrew Niblock (Sylvia) of Thomasville and another nephew, Matthew Niblock (Candace) of Thomasville.
Graveside services will be held at 10 a.m. Wednesday, December 30, 2020, at Firth Creek Presbyterian Church Cemetery.
Memorials may be made to Fifth Creek Presbyterian Church, 1547 Mocksville Highway, Statesville, NC 28625 and online condolences may be made to the family at www.troutmanfuneralhome.com
Troutman Funeral Home is serving the family.