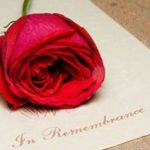 Patricia Ann Holzman Pesta, 70, of Mooresville, N.C., passed away on October 28, 2020. She was born on March 22, 1950, in Wilkes-Barre, Pa., to the late Peter and Frances Zasada Holzman.
Mrs. Pesta enjoyed her career as a nurse for over 26 years. She worked locally at the Brian Center and Genesis Nursing Home in Mooresville. She was fond of traveling to see her family in Colorado and Pennsylvania and enjoyed spending time in the mountains of North Carolina. Her favorite hobby was spending time with her grandchildren. She was a very easy-going lady who was a loving wife, mother and grandmother. She will be deeply missed.
She is survived by her husband, David Pesta; children, Brian Emerick (Kimberly), Colby Emerick, David Pesta (Stephanie), and Janelle O'Malley (Brannon); and grandchildren, Jessica Emerick, Brian Deweese and Brady O'Malley.
No services are planned at this time.
Cavin-Cook Funeral Home & Crematory, Mooreville, is serving the Pesta family. Condolences may be made to the family at www.cavin-cook.com.