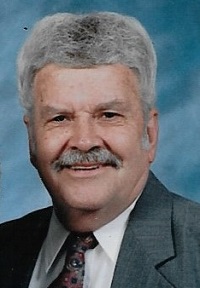 Mr. Paul Eugene Houston, 82, of Statesville, N.C., peacefully entered his heavenly home on Tuesday, February 18, 2020, at the Gordon Hospice House.
Mr. Houston was born June 22, 1937, in Iredell County and was the son of the late Fred Dwight Houston and Blanch Campbell St. Clair. He served in the U.S. Navy and on June 27, 1964, he married Dianne Morrow Houston, who survives.
He was a faithful member of the Baptist Faith and retired from Fiber Industries (now Hoechst-Celanese) in 2002 after 35 years. His hobby was taxidermy, including deer and bears, and he enjoyed doing this at his home for over 40 years.
In addition to his wife of 55 years, he is survived by a son, Kelly Brian Houston of Statesville; one brother, Fred Boyd Houston (Nina) of Statesville; one sister, Juanita H. Massey (Dale) of Statesville; and many nieces and nephews. He was preceded in death by one son, Darris Eugene Houston, in 2012; and a brother, Robert "Bobby" Franklin Houston.
Funeral services will be held at 2 p.m. on Friday, February 21, 2020, in the Troutman Funeral Home Chapel with Rev. J.B. Parker Jr. and Pastor Jessie Stroud officiating. Burial will follow in the Iredell Memorial Gardens Cemetery. The family will visit with friends 12:30-1:45 p.m. prior to the service.
To Paul's friends and visitors, the family would like to say thank you for your love and prayers during the last several months.
Memorials may be made to Hospice and Palliative Care of Iredell County and online condolences may be sent to the family at www.troutmanfuneralhome.com
Troutman Funeral Home is serving the family.