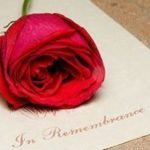 Qy'Ren Jhalil Howell-Blackmon, the precious gift from Heaven, returned to God's care just a short time after he arrived on September 2, 2020.
Those left to cherish his memory are his parents, Kayla Howell and Quintin Blackmon; sisters, Quintara Carr and Toni Bowman; brothers, Quintin Blackmon, Tariq Lowery and Angelo Ramseur; and grandparents, Penny (Virano) Kimbrough, Patricia Blackmon and Eric (Juliette) Howell. Also surviving are aunts, Robin (Keira) Lindsay, Kendalen Howell, Erica (Ladarius) Vanderburg, Candra Howell, Sasha Howell, Laquima Howell, Shanita Howell, Shannon (Dean) Hairston, Josephine (Brian) Vones, Patricia (William) English, Ashley English and Mariah Daye; and uncles, Barry Howell, Shelton Reid and Allen Woods.
There are also a host of cousins and special friends.
A service will be held Wednesday, September 9, 2020, at 2 p.m. in the Chapel of Bunch-Johnson Funeral Home with Pastor Michael Turner officiating. Burial will follow at Belmont Cemetery.
Bunch-Johnson Funeral Home is honored to be assisting the Howell-Blackmon family.