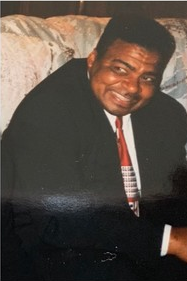 Raymond Clinton Mayfield was born in Iredell County on July 7, 1956, and was the son of the late Clinton Mayfield and Ellaree Morrison Mayfield. Raymond departed this world on Sunday, November 29, 2020.
He attended South High School and graduated in 1974. He also attended Catawba Valley Community College for a few years. He was once employed by The Toter Corporation for many years. He was also worked for Logistics Trucking Company for seven years.
Raymond tremendously enjoyed his backhoe and dump truck. He loved to be outside and in his earlier years he loved being over at Uncle Walter's home playing basketball with his cousins. At an early age, he joined Clark's Chapel Baptist Church, where he served as a Sunday School Teacher, a member of both the CC Inspirational Choir and the Male Choir, and he was also a member Trustee Board. Raymond adored Rev. C. B. Mingo during Rev. Mingo's years of pastoring Clark's Chapel. He was formerly married to Lisa Mayfield Smith for 18 years.
Raymond leaves to cherish his memory one sister, Diana Mayfield Thomas (Mark); one niece, Shawna Mayfield, of the home; one son, Mathew Smyre; daughter, Sha'nika Glover (Antoine); and one stepdaughter, Kahdidra Smyre, all of Statesville, N.C. Raymond also leaves to cherish his memory 12 grandchildren and a host of many cousins, other relatives, neighbors, and friends.
Rutledge and Bigham Funeral Home is serving the family.