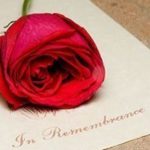 Richard "Dick" James Page, husband of Marie Burke Page, passed away peacefully in Charlotte, North Carolina on Friday January 31, 2020, in his 76th year.
The son of Robert and Julia (Weaver) Page, Dick was born in Lynn, Mass., and raised with his sister and two brothers in Bristol, Vt. Dick is mourned by his wife Marie. He was predeceased by his daughter, Theresa Hancock, and mourned by her surviving husband Andrew Hancock with their children Heather, Hunter, and Sara. Dick is also survived by his son, Richard Page Jr., with his children Trey, Garrett, and Chelsea. He is also survived by his son, Shane Page, with his fiancé Alison Davidson and his children Carson and Davis. Survived also by one sister Mary Ann Cook, Dick was also predeceased by brothers Bob and Ron, Dick's identical twin.
Dick was a U.S. Army veteran who spent most of his career within the steel industry. He was a devoted husband, dedicated father, proud grandfather, avid fisherman, and dog lover.
Friends are invited to meet with the family at St. Therese Catholic Church at 217 Brawley School Road in Mooresville, N.C., February 15. Visitation with the family will begin at 1 p.m. in the lobby of the Chapel. A memorial service in the Chapel will be held from 2 to 3 p.m.
Cavin-Cook Funeral Home & Crematory, Mooresville, N.C., is serving the Page family. Condolences may be made to the family at www.cavin-cook.com.