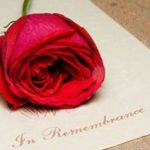 Rodney Jacobs, 62, of Mooresville, N.C., passed away on December 1, 2020, at Lake Norman Regional Medical Center. He was born on July 7, 1958, in New York, N.Y., to Herbert Lee Jacobs and Cathirlene Frierson Jacobs.
Mr. Jacobs was retired from the U.S. Postal Service after 25 years. He enjoyed shopping and music, especially R&B. Mr. Jacobs loved to cook and, he loved eating sweets and seafood. He loved his family and playing with his grandchildren.
In addition to his parents, Herbert and Cathirlene Jacobs, he is survived by his spouse, Regina Jacobs; children, Ta-tina Scipio (Daniel), Daryn Christopher Jacobs (Vanessa), Darius Alexander Jacobs; brother, Raynard Jacobs; sisters, Velice Jaysura and Valencia Jacobs; grandchildren, Tiberius and Liliana Scipio; and a host of aunts, uncles, nieces, nephews, and cousin.
A private service will be held.
Cavin-Cook Funeral Home & Crematory, Mooresville, is serving the Jacobs family. Condolences may be made to the family at www.cavin-cook.com.