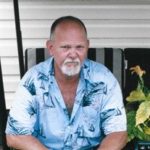 Roy "Jerry" Poole, 70, of Statesville, N.C. died peacefully at his home on Thursday, August 6, 2020, following a brief illness. Jerry was born on March 27, 1950, to Roy Poole and Jeanette Poole Morgan at Double Springs, Ala. He resided most of his life in Statesville.
Surviving his death are Jerry's wife of 50 years, Sheila West Poole; and his grandson, Jeremy Austin Poole, both of the home. Also surviving is his brother, Larry Poole and his wife Judy of Monroe, N.C. He was preceded in death by his parents and by his son, Roy Jerry Shannon Poole.
Surviving Jerry as well are the siblings of his wife, Sheila, with all of whom Jerry enjoyed a loving relationship. His brothers-in-law are Larry West and his wife Mary of El Cajon, Calf., Carl West and his wife Diane of Statesville, and Michael West of Statesville. Sisters-in-law are Bonita W. Eisele and husband Alan Eisele, Lynn W. Smith and husband Carl, and Elaine W. Anthony (Bill Halliburton), all of Statesville, and Sandra W. Daniels of Catawba County. Jerry has numerous nieces and nephews who also survive. Friends Tommy Byrd and J. D. Daniels were exceptionally close and attentive friends whose friendships, among others, Jerry cherished.
Jerry was employed for many years at Pleuger Pump in Statesville. He was so skilled at building and repairing electric motors that on occasion he was flown by helicopter into the Gulf of Mexico by the company to repair motors on the big oil rigs there. He never did become fond of being on those rigs.
Jerry loved the outdoors and was an avid hunter and fisherman, being quite skilled at both. He never passed up an opportunity to bring home some deer meat or to drop a hook into the water. He especially enjoyed the competition of carp fishing at Pop's Lake, owned by his good friend Boyd Gant. Like many a carp fisherman, Jerry loved to talk about his winnings while failing ever to mention expenses and the non-winning nights. But it was not about money anyway. It was about the fishing and the friends you make there.
Jerry's family would like to thank Hospice of Iredell County (Nurse Texie), daughter-in-law, Rene Poole, and Rene's sister, Melissa Dillard, as well as Kathy Matney for their loving care during this time of suffering and loss.
Graveside services will be held for Roy Jerry Poole on Saturday, August 8, 2020, at 11 a.m. in the New Life Community Baptist Church Cemetery on Jennings Road with Pastor Samuel Jordan presiding. Friends may visit with the family following the service. Masks are requested.
His body will lie in state at the funeral home starting at noon Friday until 9 a.m. Saturday.
Nicholson Funeral Home has been entrusted with the arrangements for Roy Jerry Poole.