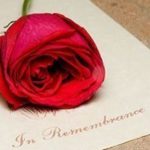 Sandra Elaine Feimster, 70, of Statesville, N.C., passed away Monday, February 3, 2020, at Aurora Assisted Living.
Born in Iredell County on February 11, 1949, she was the daughter of the late Julius Halliburton Feimster and Mary Viola Rhodes Femister.
Sandra worked in healthcare as a LPN and ICU secretary, retiring from Iredell Memorial Hospital after 23 years of service. She was a member of the Church of Jesus Christ of Latter Day Saints.
Those left to cherish her memory are her cousin, Linda Leagan, and extended family, Austin Leagan, Daphne Roberts (Russell), Wendy, Aaron and Scottie Roberts, and Tyler, Brooklyn, Jaycee, Shawn, Carter and Skylar.
A graveside service will be held on Thursday, February 6, 2020, at 3 p.m. at Iredell Memorial Gardens.
Memorial donations may be made to Hospice and Palliative Care of Iredell County, 2347 Simonton Road Statesville, NC 28625.
Bunch-Johnson Funeral Home is serving the Feimster family.