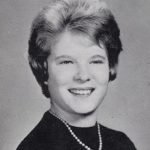 Mrs. Sandra Margaret Durkin, 75, of Troutman, N.C., passed away Friday, January 24, 2020, at the Gordon Hospice House. Sandy was born April 27, 1944, in Elmhurst, N.Y., and was the daughter of the late Joseph Tasyn and Victoria Yablonski Tasyn.
Sandy graduated from Cupola High School in Elmhurst, N.Y., and then graduated from William Woods University in Fulton, Mo. On October 19, 1969, she married Edward Barry Durkin. She was a school bus driver for special needs children for 24 years before retirement for the Winslow Township Board of Education in New Jersey.
In addition to her husband, she is survived by one son, Barry Durkin of Hainesport, N.J.; one daughter, Jeneane Durkin of Mooresville, N.C., and one granddaughter, Riley Ciocco of Mooresville, N.C. She was a loving wife, loving mother, and especially loved being a grandmother.
A memorial service will be held at 11 a.m. on Friday, January 31, 2020, at Troutman Funeral Home. The family will visit with friends following the service.
In lieu of flowers, donations may be made to the Gordon Hospice House, 2341 Simonton Road, Statesville, NC 28625.
Online condolences may be made to the family at http://www.troutmanfuneralhome.com
Troutman Funeral Home is serving the family of Sandra Margaret Durkin.