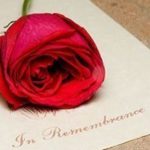 Mrs. Sarah May Jeffries Lowe, daughter of the late Will and Lenore Jeffries Smith, was born in York, S.C., on July 14, 1923.
She was married to L.C. Dawkins and Edgar Lowe, both of whom preceded her in death.
Sarah was educated in the York County school systems. She made her home in Greensboro, N.C., and worked at Moses Cone in the laundry room. She attended the United Institute in Greensboro, where she served on the Food and Kitchen Committee. Sarah had a gift for cooking, especially cakes and salmon patties. She served faithfully and was a longtime member and church mother. Sarah served on the Deaconess Borad, Philathia Class, Hour of Power Choirs. She was also the Woman of the Year.
Sarah later moved to Lexington when her health begin to fail about six years ago. She stayed between her older sister, Overseer Lattimore of Statesville, and Jessie in Lexington.
Celebration of Life services will be held on Sunday, February 23, 2020, at 3 p.m. at the headquarters church, Bibleway Church # 1 in Statesville, N.C. Members of the family will receive friends at the church from 2:30 to 3 p.m., but will assemble at the residence of her great niece, Tasha Corpening, 343 Holland Drive, Statesville, N.C. at all other times.
Visit the Book of Memories for Mrs. Sarah May Jeffries Lowe, at www.rutledgeandbigham.com.
Rutledge and Bigham is serving the family for Mrs. Sarah May Lowe.