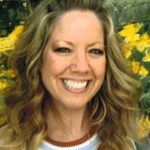 Shannon Gayle Eversole, 46, of Mooresville, N.C.,passed away on Saturday, February 29, 2020.
She was born on June 10, 1973, in Dearborn, Mich., to Charles Cecil Eversole and the late Peggy McNish. Shannon enjoyed spending her mornings in meditation, days employed at ASE Group, and evenings practicing Yoga. She had a love and acceptance for all people, animals, and the environment.
In addition to her father, she is survived by her husband, Hugo H. Loera; daughters, Amber Fraser and fiancé, Araceli Cisneros, Heaven Fraser and Justin Garre; sister, Sandy Hermanson and husband Chris; niece, Issie; and her beloved fur babies, Ziggy and Sam.
The family will receive friends on Friday, March 6, from 4 to 6 p.m. a service following at 6 p.m. at Cavin-Cook Funeral Home Chapel with Rev. Jason Sentas officiating. A reception will follow the service from 7 to 9 p.m. in the Heritage House of Cavin-Cook Funeral Home.
Memorials may be made to the Sierra Club North Carolina, 19 W. Hargett Street, Suite 210, Raleigh NC 27601 or St. Jude Children's Hospital, 501 St. Jude Place, Memphis, TN 38105.
Cavin-Cook Funeral Home & Crematory, Mooresville, is serving the Eversole family. Condolences may be made to the family at www.cavin-cook.com.