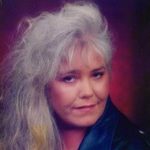 Shirley Wilcox Ward, 61, of Troutman, N.C., passed away on Saturday, January 25, 2020, at Accordius Assisted Living, Mooresville. She was born December 25, 1958, in Iredell County to the late Shirley Simmons Pigg. In addition to her mother, she was preceded in death by her husbands, Ricky Hamby and William Ward. Shirley loved to be outside, enjoyed camping, listening to music, watching HGTV and ID TV and just being with all of her family. She was a wonderful mother and grandmother. She worked in textiles before her retirement.
She is survived by sons, Ricky Neilson (Leah) and Thomas Wilcox (Ashton); nephew, Bryson Wilcox; siblings, James Wilcox, Tom Wilcox (Paula), Mike Wilcox (Diana) and Nichole Varney (Tevis); grandchildren, Chelsea, Taylor, Kurstin, Gage, Hannah and Noah Wilcox, Ricky Jr., Lacie, and Kaius Neilson; and great-grandchildren, Charley, Emma, Sabastian and Zoey.
A memorial service will be held on Saturday, February 1, at 4 p.m. at the home of Ricky and Leah Neilson, 193 Mott Road, Mooresville, NC 28115.
In lieu of flowers, memorials may be made to Hospice and Palliative Care of Iredell County, 2347 Simonton Road, Statesville, NC 28625.
Cavin-Cook Funeral Home and Crematory, Mooresville, is serving the Ward family. Condolences may be sent to the family at www.cavin-cook.com.