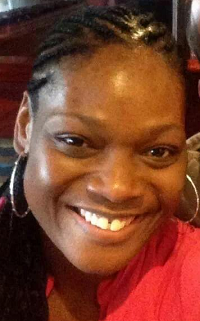 Tashonda Jean Ferriell, 38, of Statesville, N.C., went to be with the Lord on April 23, 2020, surrounded by her loving family. Tashonda was born in Gaston County to Carson Ervin Malloy and Barbara Jean Aiken Malloy.
She graduated in 2000 from Southwest Randolph High School in Asheboro, N.C., then retired from JC Penny after 14 years with the company. She enjoyed her hobbies such as crafting and DIY projects.
She leaves behind her beloved husband of 12 years, Rex "AJ" Adrian Ferriell; sons, Christopher Tyler Ferriell, Adiran Jaunte Ferriell, and Christian Tayshon Ferriell; and daughter, Adriana Shaunte Ferriell, all of Statesville; brother, Rodney Malloy of Arkansas; and sisters, Karen Malloy of Bunn, N.C., and Samatha Kline of Asheboro, N.C.
There will be a visitation Friday, May 1, 2020, from 3 to 4 p.m. with a service to follow.
Reavis Funeral Home of Statesville is serving the family.