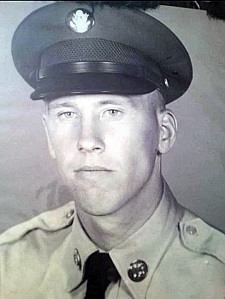 Terrance Eugene Goodall, 75, of Statesville, N.C., passed away peacefully at his home on September 8, 2020. Although his death was unexpected, he fought a brave battle with several illnesses for an extended time. He never lost his sense of humor, and was happy to be living with, and being cared for by his loving family.
Terry was a fun loving jokester who loved his children, grandchildren and great-grandchildren immensely.
He was preceded in death by his loving mother, two brothers, a sister, three nephews and a great-grandson.
His family was his pride and joy, and he is survived by children, Sheri Allison (Bobby), Kevin Goodall and Cindi Campbell (Bradley); grandchildren, Brandon Allison (Bethany), Kory Allison (Kayla), Caitlyn Allison (Justin) and Nicholas Allison (Kirah); great-grandchildren; Elaena, Grayson, Luna, Lexi, Niko, Archer; and a new great-granddaughter, Madilyn, due soon.
Terry served his country during the Vietnam War, where the most fighting he saw "was in a bar," as he would always joke. He was a wonderful father who was always up for an impromptu road trip or adventure. He played a huge part in raising his grandchildren and never missed an event, play, function or holiday.
Bunch-Johnson Funeral Home is serving the family.