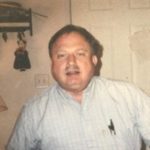 Terry Lynn Gutsch, 61, of Statesville, N.C., passed away peacefully on July 22, 2020, at the Gordon Hospice House.
He was born October 19, 1958 in Wichita, Kan., the son of Patricia Herpich Gutsch and the late Dwight Luther Gutsch.
Terry collected trains and was a member of the train club in Kansas City, Mo. He was a man of faith, loved his church and sang in the choir at St. Paul Lutheran Church. Most of all, he was a devoted and loving husband, father, brother and friend. He will be deeply missed by all.
Left to cherish his memory are his loving wife of 34 years, Ramona Gutsch; beloved daughter, Cierra Gutsch; mother, Patricia Gutsch; brother, Steven Gutsch; sister, Gayla Gutsch and wife April Delton; and numerous other loving family and friends.
A funeral service will be held at 11 a.m. on Friday, July 31, 2020, at St. Paul Lutheran Church, 1950 Salisbury Hwy, Statesville, NC 28677. The family will receive friends one hour prior to the service at the church. Burial will follow at the St. Paul Lutheran Church Cemetery in Statesville.
Flowers are welcome or memorials may be made to Gordon Hospice House.
Nicholson Funeral Home is serving the family.