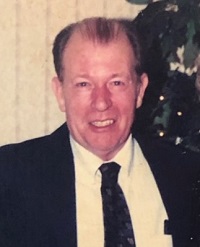 Mr. Thomas Holloway Boger Jr., 78, of Statesville, N.C., passed away on Tuesday, July 21, 2020.
Mr. Boger was born September 4, 1941, in Davie County and was the son of the late Thomas H. Boger Sr. and Mattie Boger. He attended Cool Spring Schools and in 1959 he married Shirley Mae Grant Boger, who survives.
He was a member of Troutman First United Methodist Church and was the owner of B and G Amoco and I-40 BP. He loved to train Tennessee Walkers and was a member of the Tennessee Walking Horse Association and the N.C. Walking Horse Association.
In addition to his wife, he is survived by three children, Kathy Boger of Statesville, Debra Souther (Roger) of Harmony, N.C., and Mark Boger of Statesville; one grandson, Matthew Robinson (Stefanie Rowland) of Statesville; and one sister, Brenda Swisher (Fred) of Davie County.
Graveside funeral services will be held at 3 p.m. on Friday, July 24, 2020, at Oakwood Cemetery with Rev. Tony Bunton and Rev. Jeff Hamrick officiating. Mr. Boger will lie in state at Troutman Funeral Home from 12 to 2:30 p.m. on Friday.
Memorials may be made to Troutman First United Methodist Church in Troutman, N.C., and online condolences may be made to the family at www.troutmanfuneralhome.com.
Troutman Funeral Home is serving the family.