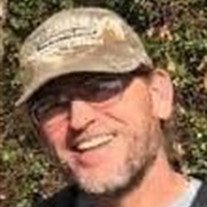 Thomas Whitfield Blackwelder, 61, of Mooresville, N.C., passed away on Tuesday, September 8, 2020. He was born on July 17, 1959, in Iredell County to Rebecca Brooks Blackwelder and the late WD Blackwelder.
He loved his family dearly and will be greatly missed. Tommy loved God. He was a member of Triplett UMC. One way he loved to serve God was by serving on mission trips. He was a wonderful mentor to the youth on these trips. He was a great friend and a kind and loving man. He would help anyone he could. This was evident by the innumerable friends he had. He was fondly known as "Mayor" of Blackwelderville. He truly enjoyed the open road on his motorcycle.
He is survived by his wife, Renee Waters Blackwelder; children, Jana Martin (Andy Smith) and Gena Neal (Simon); siblings, Dean Blackwelder, Jenny Capps (Ron), Beth Howard (Arnie), and Susan Overcash; eight grandchildren; Taylor Martin, Jada Heath, Jordan Neal, Jaylin Neal, Julius Neal, Skylar Freeman, Tylan Smith, and Matthew Smith.
A Memorial Service will be held on Friday, September 11, 2020, at 4 p.m. at Triplett United Methodist Church with Rev. Rick Auten and Rev. Bill Roberts officiating. The family requires that anyone attending the service and/or visitation wear a mask. The family will receive friends outside the church following the service; or if it's raining, in the gym.
In lieu of flowers, memorials may be made to Triplett UMC Missions Fund, 838 Mazeppa Road, Mooresville, NC 28115; Appalachia Service Project, 4523 Bristol Highway, Johnson City, TN 37601; or a GoFundMe page established for expenses.
Cavin-Cook Funeral Home, Mooresville, is serving the Blackwelder family. Condolences may be made to the family at www.cavin-cook.com.