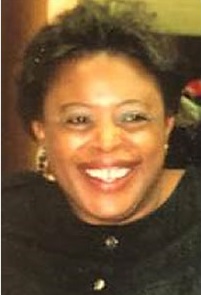 Our Lord and Savior gained a beautiful angel on Thursday July 2, 2020, Valmeta Clark Summers, loving wife and mother of five passed away peacefully at Autumn Care Retirement Home in Statesville, N.C. She was born to the late Fred Clark and Mary Lee Sharpe Clark on November 7, 1945.
Valmeta attended the Happy Plains School System in her youth. She was an employee for the City of Statesville for many years. She enjoyed writing recipes, baking, arts and crafts, games shows and, most importantly, spending time with her family. She had a laugh and a smile that would brighten the room. She loved not only her children, but grandchildren more than anything in this world.
Whether you needed a shoulder to cry on, a listening ear, or even a good laugh, "Mrs. Meta" would always be there. In addition to her parents, Valmeta was preceded in death by her husband James Summers; seven brothers, Wayne Clark, George Clark, Franklin Clark, Roosevelt Clark, Willie Clark, Larry Clark, and Allen Clark; and two sisters, Rebecca Clark and Alberta Howell.
She leaves to cherish her memory of one brother, Kenneth (Wanda) Clark of Statesville; and one sister, Cora McDonald of Winston-Salem, N.C.; five children, Ricki Knox, Terry Clark, James Antonio Clark, Jackie Clark and Tina Clark; six grandchildren Jessica Clark, Rickia Grady, Rayanna Grady, Jamiyah Black, Autumn Clark and Landon Clark; two great grandchildren, Teagan and Niko; as well as a host of nieces, nephews, close friends and other relatives.
Arrangements are incomplete at this time and will be announced at a later date.
Chapman Funeral Home is serving the family.