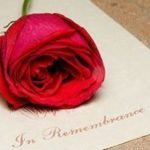 Velma Lorene Snead Sherrill, 80, of Statesville, N.C., passed away September 19, 2020, at Gordon Hospice House. She was born August 9, 1940 in Iredell County, N.C., the daughter of the late Willie Talmadge Snead and Gracie Christy Snead.
She was also preceded in death by her beloved husband, John Price Sherrill; daughter, Sarah Jane Snead Armstrong; brothers, James Snead and R.B. Snead; sisters, Virginia Snead and Barbara Snead; and a grandchild, Steven Clyde Anderson.
Velma loved the Lord and was a lady of deep faith and attended Front Street Baptist Church. She loved to collect dolls and had a large collection and she also enjoyed embroidery.
Left to cherish her memory are her son, Kenneth Lee Snead and wife Wanda; grandchildren, Robert Anderson and William Anderson; sisters, Ruth Warren and Brenda Adams; and numerous other loving family and friends.
A graveside service will be held at 11 a.m. on Thursday, September 24, 2020, at Oakwood Cemetery in Statesville.
Please share memories and condolences with the family at www.nicholsonfunerals.com.
Nicholson Funeral Home is serving the family.