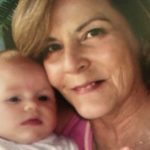 Vicky Lynn Morrow Hendrix, 73, of Mooresville, N.C., passed away unexpectedly on Tuesday, June 2, 2020, at her home. She was born January 10, 1947, in Lenoir, N.C., to the late Ralph and Edna Chamberlain Morrow. In addition to her parents, she was preceded in death by her husband, Dennis Carlton Hendrix.
Vicky was a successful Real Estate broker in Alabama before moving to Mooresville. She loved flower gardening and working in her yard. Her passion was being a foster parent and guiding children on the right path for a successful life and future.
Vicky is survived by her children, Matthew Hendrix, Billy Hendrix (Amy) and Kellie Craig (Russell), Zana Bryant, and Collin Sigmon; grandchildren, Christopher, Bradley, Brittany, Hunter, Alyssa, Oliva and Nathan and seven great-grandchildren.
A Memorial Service will be held on Thursday, June 4, at 11 a.m. in the Chapel of Cavin-Cook Funeral Home.
In lieu of flowers, memorials may be made to Venmo for Mat Hendrix to be used for the education fund for Collin Sigmon.
Cavin-Cook Funeral Home and Crematory, Mooresville, is serving the Hendrix family. Condolences may be sent to the family at www.cavin-cook.com.