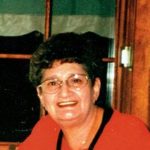 Virginia Enis Browder, 90, of Mooresville, N.C., formerly of Erie, Pa., passed away after a period of declining health on June 23, 2020, at Accordius Health of Mooresville.
She was born on January 7, 1930, in Newark, N.J., to the late Gino Mele and Rose Mele. Virginia was a homemaker and enjoyed cooking and reading.
In addition to her parents, Virginia was preceded in death by her husband, Lawrence A. Browder; sisters, Marie Penpek, Frances Logue, Lucy Spizarny, Angelina Alberico and Jean Hill; and brother, Joseph Mele.
She is survived by her children, Geno Browder and Judith M. Whitehead (Michael); sister, Carmela Villella; grandchildren, Ian Yanik, William Browder (Jenn) and Jessica Choto (José); great grandchildren, Gabriel Yanik, Nathaniel Choto and Isabella Choto, and numerous nieces and nephews.
A private memorial service will be held at a later date.
In lieu of flowers, memorials can be made to Hospice of Iredell County, 202 Williamson Road, Suite 201, Mooresville, NC 28117 or Hospice of Erie County, 202 E 10th Street, Erie, PA 16503.
Cavin-Cook Funeral Home, Mooresville, is serving the Browder family. Condolences may be made to the family at www.cavin-cook.com.