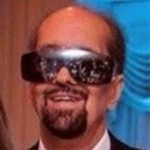 William Albert Wanner Sr., 71, of Mooresville, N.C., passed away on Saturday, March 7, 2020. He was born on September 11, 1948, in Newark, N.J., to the late Albert Wanner Jr. and Dorothy Fischer Wanner.
Mr. Wanner was an avid music lover and enjoyed going to concerts. He loved woodworking and was a collector of all things. He liked to visit the Jersey Shore Boardwalk, going on rides and roller coasters with his children, and he loved swimming. His grandchildren were his world, and he always enjoyed the times he spent with them and the things they did together.
In addition to his parents, Mr. Wanner was predeceased by a granddaughter, Caroline Wanner.
He is survived by his wife of 46 years, Deborah Urbanski Wanner; sons, William Wanner Jr (Christianne) and John Wanner; daughter, Elizabeth Bryck (Paul); and grandchildren, Evan and Ella Wanner and Abigail Bryck.
A private family service is planned.
Cavin-Cook Funeral Home & Crematory, Mooresville is serving the Wanner family. Condolences may be made to the family at www.cavin-cook.com.