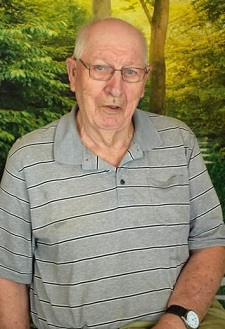 Woodrow Aldean Nicholson, 85, of Statesville, N.C., passed away Thursday, January 16, 2020, at Gordon Hospice House.
He was born Monday, April 9, 1934, to the late Woodrow Wilson Nicholson and Nana Mae Cass Nicholson in Wilkes County.
In addition to his parents, Woodrow was preceded in death by one brother, Johnny Nicholson, and one sister, Rosalyn Stroud.
Woodrow is survived by his wife of 65 years, Rosa Louise Gaines Nicholson of the home; four daughters, Jeralean Pillado (Enrique), Anita Langley (Brian), and Melody Williams (Carl), all of Statesville, and Amy Fisher (Michael) of Mooresville; one brother, Eddie Nicholson (Gina), of Statesville; three sisters, Sadie Daniels, Brenda Clanton, and Debbie Richardson, all of Statesville; eight grandchildren, Tabatha Campbell (Eddie), Jimmy McDaniel (Michele), Jacob Absher (Cindy), Tina Cheng (Ye), Katara Desia (Dev), Kristi McDaniel, Desiree' Nesbit, and Aaron Loftin (Hannah; ten great grandchildren, and one great-great grandchild.
A Memorial Service will be conducted at 2 p.m. Sunday, January 19, 2020 at Chapman Funeral Home. There will be no formal visitation.
Chapman Funeral Home is entrusted with arrangements.