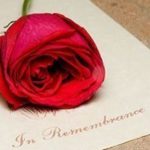 Zaiga Malda Rosenthals Hollenbeck, 77, of Mooresville, N.C., passed away on Friday, June 19, 2020, at Levine & Dickson Hospice House in Huntersville. She was born May 18, 1943, in Europe to the late Andrew and Alvine Rosenthals. In addition to her parents, she was preceded in death by her husband, Bruce Allen Hollenbeck; sister, Larisa Cooke; and grandchildren, Nicholas Slonin and Kristen Slonin. Zaiga worked as a secretary in financial services before her retirement.
She is survived by her children, Scott Hollenbeck (Lori), Tracy Richert (David) and Wendy Hendrickson (Ed); grandchildren, Alex Richert, Bethany and Luke Hollenbeck, Alyssa Hendrickson (Chad Miller), Samantha Delgaudio (Chris), and Eddie Hendrickson; and great-grandchildren, Jamero Newton and Olivia Miller.
A Memorial Service will be held for family members only.
In lieu of flowers, memorials may be made to the American Parkinson Disease Association, 135 Parkinson Avenue, Staten Island, NY 10305.
Cavin-Cook Funeral Home and Crematory, Mooresville, is serving the Hollenbeck family. Condolences may be sent to the family at www.cavin-cook.com.