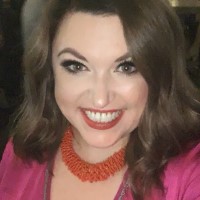 Amanda Jackson Lippard, 36, of Troutman, N.C. passed away April 11, 2021, in Charlotte, N.C.
Amanda was born March 24, 1985, in Beckley, W.Va., to Erica Walser and Randy Jackson. She lived in Beckley during her early childhood with her adoring maternal side of her family until her family moved to Marion, Ill., to be near her paternal side of her family that adored her also.
She and her parents eventually moved to Hot Springs, Ark., where she graduated from Lake Hamilton High School. After graduation she soon moved to Greensboro, N.C., and started her college education, living with her adoring Uncle Kris and Aunt Hillary until meeting Jason Lippard, whom she married July 3, 2010. They have two young sons, Paxton and Gunnar. Amanda studied Sociology at the University of Pembroke receiving her Bachelor of Arts. She then went to East Carolina University and studied Special Education receiving her K-12 General Curriculum EC Licensure. After that, she earned a Masters Degree in Special Education from the University of Kansas in 2017. She went to Gardner-Webb University, where she studied School Administration and was in the Class of 2019. She was in teaching for 11 years. During all of her studies and raising her two sons, she worked in education at several places in North Carolina where her husband was teaching and coaching.
Amanda was preceded in death by her maternal grandfather, Terry Franklin Walser; maternal grandmother, Dixie Sizemore Walser; and uncle, Gary Porter.
Those left to cherish in her memory are her husband, Jason Lippard, and their two sons, Paxton and Gunnar; her mother, Erica Walser of Greensboro; and father, Randy Jackson of Lafayette, La.; grandparents, Kay and Gilbert Jackson of Marion, Ill.; aunt, Lori Walser-Porter of Crab Orchard, W.Va.; uncle, Kristoffer Walser and wife Hillary of Greensboro; aunt, Rani Lee Wendel and husband Brad of Jackson, Mo.; her siblings, Eric Jackson and fiancée, Whitney Kellogg of Greensboro, N.C.; sister, Abby Jackson of Jacksonville, Ala.; niece, Winnie Jackson; cousins, Megan Bays of Tornado, W.Va., Olivia Porter of Belle, W.Va., and Braden and Olivia Wendel of Jackson, Mo.; great aunts, Candy Drake and husband Douglas of Hickory, N.C., Sue Chaskelis and husband Henry of Colorado Springs, Colo.; and friends who love and will miss her dearly.
Amanda was a beautiful person that made this world a better place. A private gathering of family and close friends will take place Friday, April 16, 2021. An outdoor Memorial Service will be held April 17, 2021, at 11 a.m. at Rose Chapel United Methodist Church in Statesville, NC 28625.
Troutman Funeral Home is serving the family.