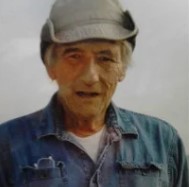 Mr. Arthur Chapman Weber Jr., 68, of Statesville, N.C., died Monday, January 4, 2020, at Iredell Memorial Hospital Statesville.
He was born in Rockville Center, N.Y., on August 1, 1952, the son of the late Arthur Chapman Weber Sr. and Marion Catherine Weber. In addition to his father, he was preceded in death by a brother, Timothy Weber.
He was a member of St. Philip the Apostle Catholic Church and served in the U.S. Air Force. Arthur had a love of music and amassed a large record collection that included numerous rock and roll groups.
Survivors include his mother, the former Marion Catherine Stephenson; his siblings, Alison Vasco (Donald), Daniel Weber (Lynda), Catherine "Kitty" Pape (John), Marion "Muffet" Weber, Paul Weber (Dianne), Adam Weber (Jennifer), Maria McNeely (David), Matthew Weber (Monica) and Patrick Weber. Also surviving are many nieces and nephews.
Mr. Weber's body will lie in state from 12 until 5 p.m. on Friday, January 8, 2021, at Nicholson Funeral Home. A memorial service and inurnment will follow at a later date.
Condolences may be sent online to the family to www.nicholsonfunerals.com.
The family requests that in lieu of flowers, donations may be made to the Elder Center, 502 Brevard Street, Statesville, N.C. 28677.
Nicholson Funeral Home is entrusted with the arrangements.