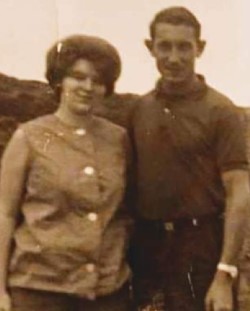 Banks Osborne Moose, 84, of Statesville, N.C., passed away on Monday, July 5, 2021, at Gordon Hospice House.
Banks was born on March 13, 1937, in Rowan County to the late Andy Moose and Menner Calloway Moose. He worked for many years at Iredell Fiber.
In addition to his parents, he was preceded in death by his first wife, Libby Moose; second wife, Shirley Moose; three sons, Rodney Moose, Robert Moose, and David Moose; five sisters; and four brothers.
Mr. Moose is survived by his wife, Peggy Goble Moose; children, Tony Moose (Arlene), Lori Goble (Ricky), Linda Stallings (Timothy), Belinda Mudd (Ernie), Marsha Blake (Fred), Rebecca Paulson (Scottie), Janice Harding (Keith), Bobbie Moose, Jerry Moose and Banks Moose. He is also survived by twenty-five grandchildren and twenty great grandchildren.
A funeral service will be held 2:30 p.m. on Monday, July 12, at Victory Baptist Church with the body to lie in state one hour prior to the service. A graveside service will follow in the church cemetery with Rev. Jerry Shoemaker officiating.
Troutman Funeral Home is serving the family.