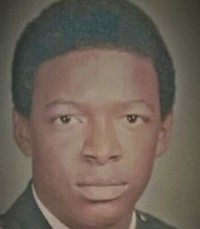 The Homegoing Services Celebrating and Honoring the life of Bernard Leak, 66, of Enid, Okla., are pending under the direction of Brown-Cummings Funeral Home.
Bernard was born on March 18, 1955, to Thomas and Juanita Leak in West End, N.C., and passed away on Wednesday, June 23, 2021 in Enid, Okla.
Bernard spent the first half of his life growing up in North Carolina with his parents and siblings. He would spend time working on his grandfather's tobacco farm. He was also a standout athlete in both football and wrestling.
After graduating from North Carolina A&T in 1977, Bernard went on to serve in the United States Air Force, which eventually led him to Enid, Okla., where he met his wife of 37 years, Erma Gracey.
Bernard and Erma went on to have three daughters, Kimberly, Rachel, and Jacqueline.
After serving over a decade in the Air Force, Bernard was honorably discharged. He would continue to work in the field of service as an employee with the Department of Human Services, working late nights at the Northern Oklahoma Resource Center for over 20 years until he retired in 2014.
Bernard dedicated his life to family, service, and helping others. He will be greatly missed and forever loved by his wife and daughters.
He leaves behind his wife and three daughters, all of Enid, Okla.; his sister, Sarah (Jimmy) McHenry, of Statesville, N.C.; three brothers, Andrew (Mary) Leak and James Leak, both of Jackson, Ga., and Jeffery Leak of Marietta, Ga.; and a host of niece, nephews, cousins, and many other family and friends.
He was preceded in death by both parents; his brother, Thomas Archie Leak; and sister, Wantina Leak.
Dad, we're going to miss your laugh, your corny jokes, and your random outbursts of singing.
We love you, Dad!
Condolences and special memories may be shared with the family online at www.Brown-Cummings.com.
Brown-Cummings Funeral Home is serving the family.