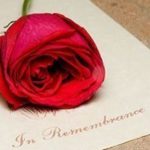 Brenda Sue Speaks Mowrey, 70, of Hickory, N.C., passed away on December 21, 2021, at Catawba Valley Medical Center in Catawba County.
Brenda was born on February 26, 1951, in Iredell County, N.C. She was the daughter of the late Phillip Speaks and Marjarie Speaks.
Brenda attended college at Catawba Valley Community College, where she earned her associate degree. She was employed with Snyder Paper, where she worked for over 25 years. In August of 1991, Brenda married the love of her life, John Morgan Mowrey. Brenda had two beautiful daughters from a previous marriage.
Brenda leaves behind to cherish her memory her loving husband, John Mowrey of Hickory; her two beautiful daughters, Sonja Roberts of Weaverville, N.C., and Angela Moore of Trinity, N.C.; and three grandchildren, Shaelyn Roberts, Elijah Roberts, and Kara Moore, all of whom will miss her very much.
At this time there are no public services scheduled.
Reavis Funeral Home of Statesville is honored to serve the family.