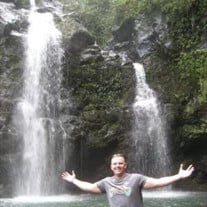 Brent Nylĕn Fohrman's life was cut short on December 10, 2021. A fighter until the end, Brent is survived by his wife Elissa Fohrman; three daughters, Ashlynn Fohrman, Brenna Fohrman and Camryn Fohrman; parents, Diana Fohrman and Barry Fohrman; brother, Troy Fohrman; three nephews, Tyler Fohrman, Kyle Fohrman, and Jacob Fohrman; as well as 23 first cousins and other extended family.
Born July 5, 1974, and raised on the family farm in Hinckley, Ill., Brent graduated from Hinckley-Big Rock High School, Class of 1992. A walk-on to the Western Illinois University (WIU) rugby team in the fall of 1994, Brent made select side for three years, was voted Most Valuable Player five times, and ultimately became team coach and, later, club president. In 1998, WIU awarded Brent a college letter after rugby was elevated from club status to an official university team sport. Brent continued to lead in rugby following his recruitment into the Chicago Area Rugby Football Union, playing for the Division III Men's Fox Valley Māori Rugby Football Club before finishing his career as co-captain of the Lake County Rugby Club. Brent completed his MBA from Elmhurst College with a 4.0 GPA. A senior account executive with HUB Group, Brent excelled at sales and business development while building a strong network of like-minded professionals in the transportation and logistics industry. Brent loved spending time with his family and being a dad. His daughters were his greatest achievement. Being a father was the most important priority of his life.
Brent could be found boating on Lake Norman with his family, as well as during the frequent family outings to both Wisconsin and Florida. An avid boater, Brent found his peace on the open water. Brent also loved watching Bears' football when a game was on and playing basketball when it was off-season.
A memorial service will be held on Tuesday, December 14, at 4 p.m. EST at Cavin-Cook Funeral Home, 494 E Plaza Drive, Mooresville, N.C. Both in-person and online services will be available. Remote viewing will be available at https://www.cavin-cook.com/BrentFohrman
Our Illinois family and friends are invited to join a second memorial service on Tuesday, December 28, at 12 noon CST at St May Catholic Church, 302 Fisk Ave, DeKalb, Ill
In lieu of flowers, the family has set up 529 college savings plans for Brent's three surviving daughters. For a gift by personal check, make the check payable to: Ugift – Edvest College Savings Plan. If you are mailing the gift, please mail to their grandmother, Deanne White, 286 Washington Drive, Safety Harbor, FL, 34695, who will make the deposit and acknowledge your gift.
Cavin-Cook Funeral Home & Crematory, Mooresville, is serving the Fohrman family. Condolences may be made to the family at www.cavin-cook.com.