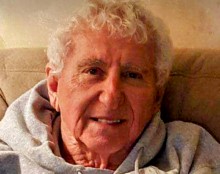 Burl Russell Hutchison, 79, of Statesville, N.C., passed away peacefully on Saturday August 28, 2021, at Wilkes Medical Center in North Wilkesboro, N.C., from pneumonia, Covid-19 and strokes.
Russell was born in Cumberland County on September 11, 1941, to Nettie and Burl Hutchison Sr.
In addition to his parents, he was preceded in death by his stepmother, Edna Hutchison; his aunt and uncle, Lettie and Leonard Coward Sr.; and a son-in-law, Kenneth Matney.
Russell attended Brookland-Cayce High School. After years of construction work in chemical and power plants all over the United States, he loved working at Lowe's of Statesville in the garden department. He was always proud of his own garden, where he spent precious time before his health declined. He was also an animal lover, especially his rescued cats that were a big part of his life.
In addition to his wife of 38 years, Nancy Parker Hutchison, he is survived by two sons, Jeff Hutchison (Cynthia) and Joe Hutchison (Ellen); two daughters, Karen Beaver (Brian) and Amy Matney; nine granddaughters, Ashley Wise (Dakota), Emily Hutchison (Aaron Gooley), Katie Fox (Phillip), Lily Hutchison, Kristie Shepherd (Allen), Jessica Loftis, Amanda Loftis (Dakota David), Kayla Holestin (Ricky) and Kendra Matney (James Campbell); three brothers, Leland Hutchison, Leonard "Bubba" Coward Jr., and Ricky Coward Sr. (Jenny); and three sisters, Anita Ingersoll (Jim), Linda Singley, and Debby Sullivan (Mike).
Funeral services will be conducted Saturday September 4, 2021, at 3 p.m. at Troutman Funeral Home in Troutman, N.C., with Reverend Gary Camp officiating. Burial will be at Rose Chapel United Methodist Church in Statesville following the service. There will be no visitation by the family due to Covid-19.
In lieu of flowers, memorials may be given to Iredell County Humane Society, Rose Chapel United Methodist Church, or Cayce United Methodist Church in Cayce, S.C.
Troutman Funeral Home is serving the family.