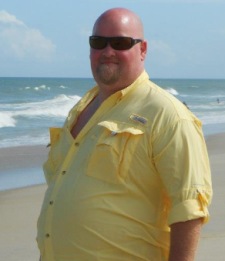 Calvin Jackson Feimster, 55, of Union Grove, N.C., passed away on Saturday, October 9, 2021, at Forsyth Medical Center.
Calvin was born on March 29, 1966, in Wake County, N.C., and was the son of Shirley Jackson Deal and the late William J. Feimster.
In addition to his father, Calvin was preceded in death by his brother, Charles Feimster, sister, Marilyn F. White; and nephew, Jarrod White.
His is survived by his mother, Shirley Feimster Deal; daughter, Amber Snyder (AJ); son, Brandon Feimster (Chelsea Riffe); grandsons, Austin Snyder and Mason Snyder; and nephew, Billy Feimster.
A memorial service will be held ar 11 a.m. on Saturday, October 23, at Calvary Baptist Church with Rev. Steve Pope officiating. A visitation will be held one hour prior to the service. Flowers are welcomed by the family.
Troutman Funeral Home is serving the family.