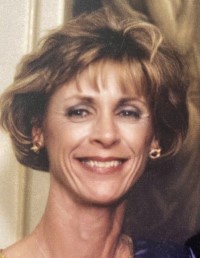 Catherine "Cathie" Welsome Hefner, 74, of Mooresville, N.C., passed away on July 16, 2021, surrounded by her loving family.
Cathie was born on June 8, 1947, to Robert and Ann Dula Welsome in Blowing Rock, N.C. She was born prematurely and although tiny, Cathie was born with a heart as large, fierce, and loving as the mountains she loved. Cathie had a career in the medical field and worked tirelessly caring for patients in need.
In 1965, she met her loving husband Walter Hefner while helping his roommate's girlfriend. Walt walked downstairs and was immediately captivated by her beauty. They went on to marry in 1966, producing two children whom Cathie loved and supported through horseback riding, numerous soccer games, and life's adventures.
Cathie was always at her best when caring for others, including patients, family members, and especially animals, even trying to figure out how she was going to put a lost horse in her car when he escaped on the highway. She was fiercely protective of those she loved.
As a wonderful athlete who could outrun, climb, or swim anyone, Cathie grew up mucking stalls on Saturdays at Rocking K Ranch so she could ride. And ride she did, passing that love on to her daughter.
Cathie loved the beach and the beauty of sunsets and endless walking. She passed this love on to her son.
Cathie was predeceased by her parents and loving grandmothers, who helped raise this mighty mite. Cathie in turn took special care of them, never leaving their sides when they were ill.
Cathie is survived by her husband Walt; children, Lisa Masiello (Joe) and Mark Hefner (Tasha); and grandchildren, Grayson, Lindsey, Dylan, and Evan.
There will be a visitation for the family on Tuesday, July 20, at Troutman Funeral Home from 7 to 9 p.m. followed by a private burial at Oakwood Cemetery in Statesville.
Troutman Funeral Home is serving the family.