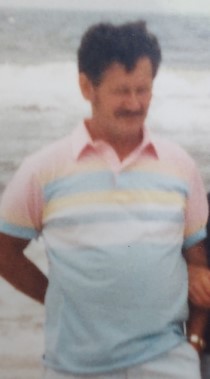 Charlie L. Davis, 84, of Union Grove, N.C., departed this world on August 30, 2021, from his home in Iredell County.
Charlie was born on September 17, 1936, in Iredell County. He was the son of the late Fred Davis and Hattie (Welborn) Davis. In addition to his parents, Charlie was preceded in death by his daughter, Sherri Loudermelt, and his brothers, Jerry, Dick, and Jimmy.
Charlie attended school in Iredell County. He was a machinist in the manufacturing business for 20-plus years before retiring in 2003. In December of 1984, he married the love of his life, Ruby Katherine (Storie) (Loudermelt) Davis. Charlie attended church at Taylor Springs Church and enjoyed camping and walking on the beach.
Charlie is survived by his loving wife, Ruby Davis; a son, Randy Loudermelt; daughters Donna Shumaker (Donnie) and Tammy Norton (Barry); a sister, Nettie Mae Davis McDaniels (Tommy); and grandchildren, Michelle, Eric, Shanna, Chris, and Darrell. Also surviving Charlie are his great-grandchildren, Jordan, Austin, Dylan, Chandler, Dustin, and Ava, and a great-great grandson, Elijah.
A graveside visitation and service will be held on Friday, September 3, 2021. The visitation will be from 3:30 to 4:30 p.m. at Taylor Springs Cemetery, with the graveside service will follow visitation at 4:30 p.m. Officiating the service will be Jerry Gwnalty.
Reavis Funeral Home of Statesville is honored to serve the family.