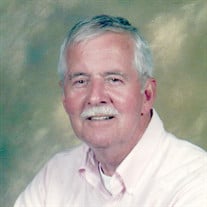 Connie Dean Roten Sr., 82, of Statesville, N.C., passed away on Thursday, November 25, 2021, at Iredell Memorial Hospital.
Born January 14, 1939, Mr. Roten was the son of the late Will Noblett and Grace Roten. He was a graduate of Ashe County schools and, on June 12, 1985, he married Patricia Moore Roten. Together they shared 36 years of marriage before his passing.
Mr. Roten was formerly employed with Asmo, where he worked in the assembly line. He was a member of Western Avenue Baptist Church and early in his life he was a member of Trinity VFD. He was a quiet man who found peace at home with his wife. Mr. Roten was an avid knife and coin collector, and he enjoyed the mountains but was especially fond of trips to the beach.
In addition to his parents, he was preceded in death by five siblings, Michael, Bobby, and Ann "Tootsie" Noblett, Betty Parson, and Madeline "Tiny" Lambert, his twin sister.
Along with his wife, he is survived one son, C. Dean Roten Jr of Winston-Salem; and two daughters, Elaine Watt (Jeff) and Kay Roten, both of Statesville. He is also survived by three grandchildren, Matthew Roten (Kathryn) of Winston-Salem, Caroline Mastrosante (Joe) of Charlotte, and Jeffrey Watt (Hannah) of Statesville; two great-grandchildren, Stella Beth Watt and Micah Watt; and four brothers, Joe Noblett (Helen) of Kentucky, and Keith Allen, Roger (Betty), and Jackie Wade Noblett (Mila), all of West Jefferson.
A service to celebrate the life of Connie D. Roten Sr will be conducted at 1 p.m. on Monday, November 29, at Western Avenue Baptist Church with Dr. Jeff Spry officiating.
Online condolences can be made to the family at nicholsonfunerals.com.
Nicholson Funeral Home has the honor of serving the family of Connie Dean Roten Sr.