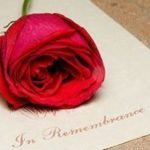 Daniel D. Sinovich passed away on Sunday, April 25, 2021, at the age of 73.
He is survived by his wife, Barbara; son, Andrew; sister, Sharon; niece, Michelle (Michael); and three grandchildren who were the light of his life, Destiny Michelle, Dylan Michael and Lexi Lea.
Daniel worked at Raymond Corp. of Greene, N.Y., for many years, IBM of Charlotte, N.C., and Phillip Morris of Concord, N.C. He enjoyed high-performance cars, woodworking, camping, fishing and hunting, and he was a member of the Mecklenburg Wildlife Club of Charlotte, N.C., for many years.
A family gathering will be at a later date. In lieu of flowers, donate to your local Hospice Chapter.
Cavin-Cook Funeral Home, Mooresville, is serving the Sinovich family. Condolences may be made to the family at www.cavin-cook.com.