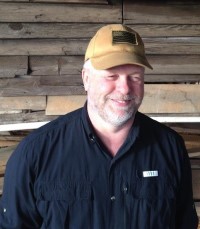 David Barry Stutts, 58, of Mooresville, N.C., passed away on Monday, October 4, 2021. He was born on October 12, 1962, in Mooresville to the late James and Shirley Rinehardt Stutts.
David served proudly in the U.S. Army and U.S. Air Force. He was an honorable man, selfless, and helped anyone he could. He served others first. He loved God, his family, and his country. He was extremely proud of his children and loved them deeply.
He is survived by his children, Justin Stutts, Joshua Stutts (Amanda), Glenn Stutts, Gray Stutts, Catrin Shoaf, and Becca Shoaf; grandsons, Jackson Stutts and Benjamin Stutts; loving partner, Nicolle; brother, Randy Stutts; sister, Sharon Bridges (Tommy); and Ali Stutts.
A Memorial service will be held at 11 a.m. on Saturday, October 9, at Heritage House at Cavin-Cook Funeral Home. The family will receive friends following the service.
In lieu of flowers, memorials may be made to Welcome Home Veterans Living Military Museum at Richard's Coffee Shop, 165 N. Main Street, Mooresville, NC 28115.
Cavin-Cook Funeral Home & Crematory, Mooresville, is serving the Stutts family. Condolences may be made to the family at www.cavin-cook.com.