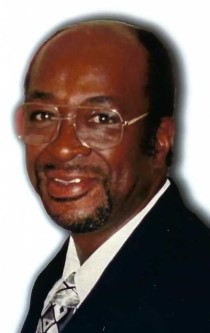 David Boyd Watkins, 75, son of Boyd and Annell Watkins, was born on February 26, 1946, in Cooleemee, N.C. On Friday, April 9, 2021, Mr. Watkins went home to be with the Lord.
In addition to his parents, he was preceded in death by his brothers, Edward and Jerry Watkins; and his two sisters, Genell Carter and Lola Newsome.
He is survived by his wife of 29 years, Debra Watkins; two sons, David Watkins Jr. of Bowie, Md., and Tyrone (Jamie) Hames of Harmony, N.C.; three daughters, LaTonya (Anthony) Vaughters of Durham, N.C., Cynthia (Tony) Roney of Petersburg, Va., and Erica (Stephen) Casper of Winston-Salem, N.C.; one godson, Andre'(Jessica) James; six grandchildren; and three great-grandchildren.
He is also survived by his brother, Ray (Kay) Watkins of Cooleemee; three brothers-in-law, Rayvon (Liz) James, Perry (Frankie) James, and Stedman Newsome; and two sisters-in-law, Sadellia (Henry) Gaither and Betty James.
Mr. Watkins was a member of Freedom Presbyterian Church, where he sang in the choir. He also served his country for four years in the U.S. Army. David enjoyed riding his motorcycle, fishing, and watching his favorite TV shows, including Jeopardy. His special friends were his church family.
The family would like to extend a special thank you to Community Home Care and Hospice for their kindness and generosity.
Mr. Watkins will lie in state at Bunch-Johnson Funeral Home on Thursday, April 15, and Friday, April 16, from 9 a.m. to 4 p.m.
A graveside service will be held Saturday, April 17, 2021, at 2 p.m. at Freedom Presbyterian Church Cemetery with Pastor Hames Harley officiating. The family will speak to friends following the service.
Social distancing and wearing a mask is strongly encouraged.
Condolences may be left online at www.bunchjohnsonfuneralhome.com.
Bunch-Johnson Funeral Home is honored to be serving the Watkins family.