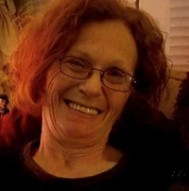 Deborah Lynn Cornelius Lackey, 61, of Statesville, N.C., passed away at her home on January 21, 2021. She was born May 22, 1959, in Iredell County, the daughter of Willard "Red" Kenneth Cornelius and the late Geraldean Johnson Cornelius.
Debbie loved spending time in her yard gardening and had a passion for plants and flowers. She enjoyed cooking, baking, reading, watching western movies and spending time with her family and dogs. Debbie worked in food service as a manager for the Wendy's in Hickory until her retirement.
Left to cherish her memory are her son, Michael Miller; daughter, Tara Miller Jones and husband Jason; grandchildren, Kassie Davlin (Lasha), Kyliegh Miller, Raylyn Jones, Booth Jones and Dallas Miller; father, Willard "Red" Kenneth Cornelius; brother, Kenny Cornelius (Sheryl); sisters, Ann Anderson (Eddie) and Cindy Wagner (Joe); special friend Courtney Spears; canine companions, Dew, Chloe and Blossom; and numerous other loving family and friends.
A graveside service will be held at 2 p.m. on Tuesday, January 26, 2021, at New Salem United Methodist Church Cemetery in Statesville.
Please share memories and condolences with the family at www.nicholsonfunerals.com.
Nicholson Funeral Home is serving the family.